Hypergear Waist Pouch has a seamless roll-top design compartment and a zip compartment that is suitable for outdoor activities usage such as jungle trekking, hiking, cycling, kayaking and any other water sports. It provides waterproof to your belongings and floats on water, thus preventing loss.
FEATURES
Suitable for outdoor activities
IPX6 Waterproof for seamless roll-top design compartment
Floats safely if dropped in water
Lightweight, compact and easy to store
Multipurpose storage application
Heavy duty and durable materials for rough usage
Adjustable and removable waist strap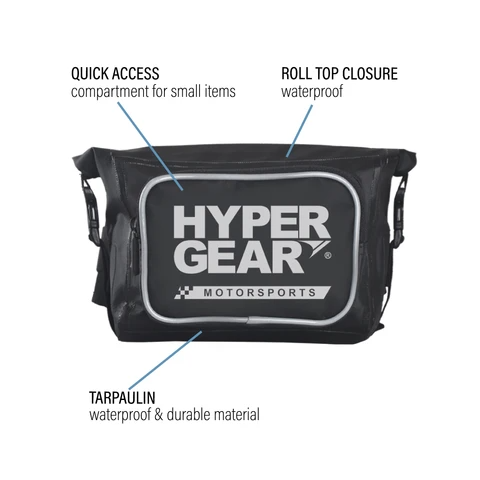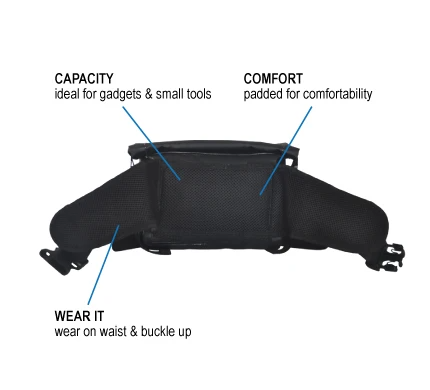 IPX WATERPROOF SPECIFICATION
SUITABLE ACTIVITY USAGE
Angling/Fishing, Camping, Canoeing, Cycling, Gym, Hiking, Ice Climbing, Jet Skiing, Kayaking, Motocross, Motorbike Expedition Touring, Mountain Biking, Scuba Diving, Skiing, Snorkelling, Stand-Up Paddling, Swimming, Travel, Trekking, Water Skiing, Whitewater Rafting.
DIMENSIONS
Length 16cm x Height 22cm x Width 12cm
DELIVERY TIME FRAME
Delivered in 2-4 business days
NOTE
Store pickup is only available after 24 hours upon purchase.